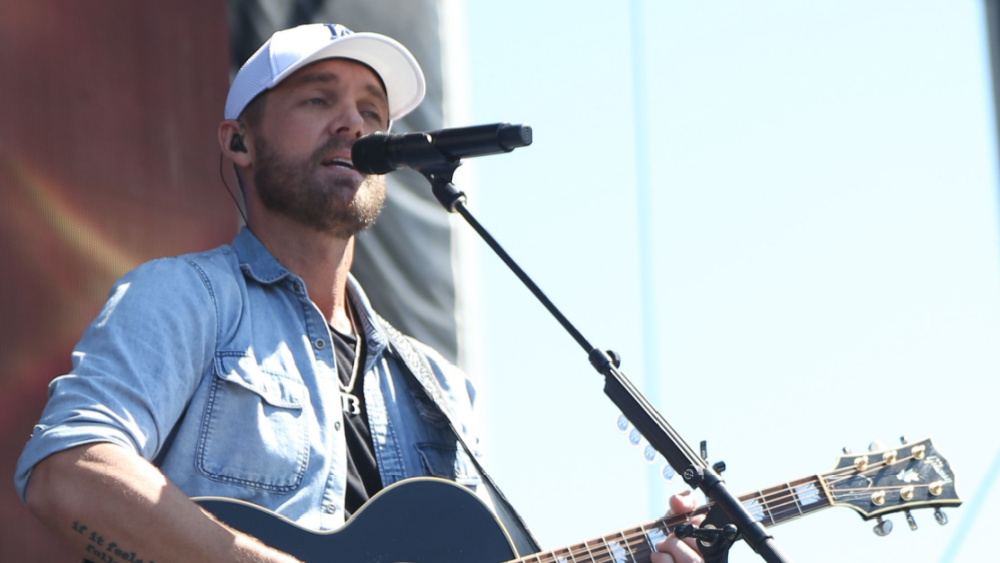 Brett Young will hit the road this spring for "Brett Young: 5 Tour 3 2 1", with Ashley Cooke and Morgan Evans serving as support. The 17-date trek kicks off on March 30, 2023 in Columbus, Ohio, heading across the U.S. before wrapping-up at the Greek Theatre in Los Angeles on May 20, 2023.
Young also plans to release a new version of his song "You Ain't Here To Kiss Me," which he wrote alongside Tiffany Goss and Matt Alderman, on Friday (Dec. 2). Says Young: "I can be a very emotional songwriter and, for some reason, the sad, reflective songs, often come naturally for me. The song is a true story about a situation my now wife and I had many years back–it just describes the feeling of missing someone and seeing everyone else around you in happy relationships. Dann Huff has been wanting to cut a new version of it for a while so we thought the timing was right to give it a bit of a new life around this coming New Year."
Tickets for "Brett Young: 5 Tour 3 2 1" will go on sale this Friday (Dec. 2) at 10 a.m. CT. For more information, click here.
Editorial credit: Debby Wong / Shutterstock.com